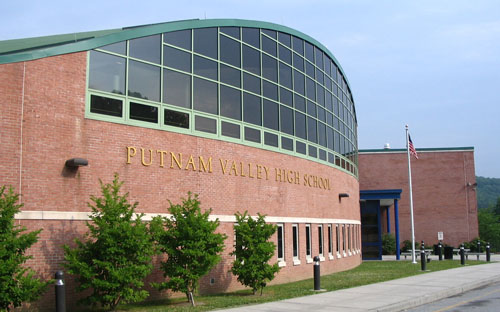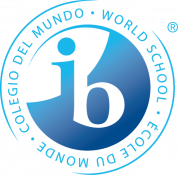 Putnam Valley High School is a comprehensive high school with a population of approximately 580 students and a World IB School.
Curricular offerings include a new IB Program with courses in English, Math, Science, Social Studies, Psychology, Spanish, French, Art and Music. Advanced Placements courses are offered in English Language, English Literature, US History, World History, Computer Science, and Calculus. Honors programs in Math, Science, English, Social Studies and Spanish.  Electives are offered in all academic disciplines. Putnam Valley High School is also in partnership with Dutchess Community College.  Students can earn college credits upon successful completion of Statistics, Pre-calculus, Calculus and College Level Biology. Students interested in occupational education programs attend the Putnam/Northern Westchester BOCES Technical Center.
A wide range of co-curricular activities, including interscholastic sports, is offered to enhance the students' educational experiences.  Students may choose to be involved in community service organizations (Interact and Make A Difference Club), or Art Club, Debate Club, EGaming Club, FBLA Club, GSA: Gay, Straight Alliance, Guitar Club, History Club, Jazz Club, MAGMAH, Mock Trial, Peer Mediation, Robotics Club, SADD (Students Against Destructive Decisions), Stage Crew, Student Government, SWORD Club, TempoMental Club, TheatreWorks, World Language Club and Yearbook.
Putnam Valley High School has chapters of the National Honor Society, Mu Alpha Theta (Mathematics Honor Society), Tri-M (Music Honor Society), the National Spanish Honor Society, the National French Honor Society, the National English Honor Society, and the Science National Honor Society.