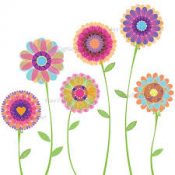 Dear PVMS Families,
It was almost one year ago that our lives changed forever. I still remember being notified that the COVID-19 virus was spreading rapidly and there was a possibility that we may be shut down for an extended period of time. I don't think anyone could have predicted how the end of the 2020 school year would have ended. Fast forward to March 2021 and we have gone above and beyond to meet the needs of all learners the best that we can. In fact, we are working hard to return as many students as possible with innovative ways to provide in person instruction to as many students as possible. Masks will continue to be essential and we are currently distanced at 6ft, but it will be interesting to see if those requirements of distance continue through the end of the school year especially with things opening up in other areas. I am hopeful to see your children in person on a more traditional full time basis before the end of the school year.
I want to continue to thank our teachers for instructing both remote and hybrid learners. Families have partnered in setting expectations at home and supporting executive functioning skills at a time where distractions can be at the highest level. Please continue to foster this partnership as engagement is key in all learning.
Each year, PVMS honors Women's History Month. March is a time to celebrate women's contributions to history, culture, and society. This year's theme is "Valiant Women of the Vote: Refusing to be Silenced."
In 1980, President Jimmy Carter said upon signing the proclamation to honor the role of women in history, "…the women who built America were as vital as that of the men whose names we know so well." To explore this theme and to learn more, students can visit the bulletin board on the first floor and enjoy the activities planned for you in Advisory.
The middle years are a very changing time and some children feel the need to fit in and may say things without thinking through the situation. Please speak with your children with regard to acceptable language. It doesn't matter if certain words are used in rap songs, on TV, or on-line. Racial slurs, religious bias, and poor language will not be tolerated. When students share that they were influenced or they didn't know better, it is difficult to believe. We all make mistakes and it is important to learn from them and to grow and become more educated. We have been working on this acceptance and equity for many years. Now more than ever it is important to talk to your children, check their electronic devices, and ask them how they are doing. The isolation that exists is real and our children need healthy ways to socialize and reminding them to make good choices will follow them in all aspects of life.
Key Dates – Mark Your Calendar
Encore 4 for 5th and 6th grade will begin on Thursday, March 4th. Please review your child's schedule and ensure that they know where they are going. They can always stop by the Main Office and we will let them know if they are unsure.
Friday, March 12th is the midpoint of the 3rd quarter. Please look for updated comments on Power School for Thursday, March 18th. After reviewing your child's progress, please contact their classroom teacher(s) with any questions or concerns.
Daylight Savings Time is Sunday, March 14th. Don't forget to turn your clocks ahead one hour.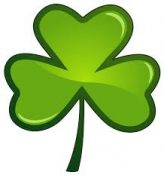 Happy St. Patrick's Day – March 17th
School picture retakes will take place on Thursday, March 18th and Friday, March 19th during lunch and recess. Those students that are remote may take pictures after school outside starting at 2:00PM.
Spring Break will take place from Saturday, March 27th through Monday, April 5th. Classes will resume on Tuesday, April 6th.
Our school is a safe place where we focus on not only academics, but also the social and emotional wellbeing of all children. If you have any questions please remember to call the Middle School and we will get you the information you need.
We look forward to everything opening up in March as our students continue to grow.
Sincerely,
Travis W. McCarty
Principal