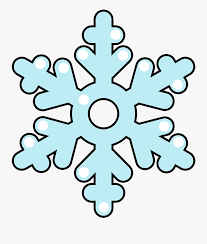 Dear PVMS Families,
Happy New Year! We have a lot to be hopeful for in 2021 in overcoming this global pandemic with a vaccine and flattening the curve. This will help to bring our students some sense of normalcy in returning to a more traditional instruction with all students back in our classrooms at some point this year. Being home over the holidays can be a nice way to spend time with your family and to recognize all of the work that your children are engaged in with school. Families have been more connected with instruction than ever before with those students that are 100% remote and those that are in our hybrid model. I hope you and your children are rejuvenated for the new year as we have many great activities in store. We are eager to get back into routines, setting goals, and to work on our PVMS P.R.I.D.E.!
At this point we have not had students in person since November 24th, 2020. We will resume remote instruction on Monday, January 4th. Our projected date when students will return in person is Tuesday, January 12th. We are greatly looking forward to seeing everyone return on the hybrid model. Please check PowerSchool often to see the progress of your children. Teachers have been extremely accommodating and responsive to needs.
We need to continue to partner to ensure work is completed and progress is being made. When students are at home learning through a Google Meet, they should be present with their camera on and they should be seen by their teacher throughout the entire session. Adults and/or siblings should not be on camera and there should be no distractions to impact instruction. Please note that we continue to have materials in our Main Office for families to pick up for those 100% remote learners. Our building is open daily from 6:45AM – 3:30PM. Thank you for your partnership.
School will be closed on January 18th in recognition of Martin Luther King Jr. Day. This is a nice time to discuss the sacrifice that Martin Luther King Jr. made regarding equality and a vision of hope for all humanity.
No Name Calling Week will take place January 19th – 22nd. The middle school years are a time where we work hard to remind students of making good choices and to be thoughtful of the words that they use. This week is a nice reminder as our clinical team works very hard in creating activities for students. Please expect more communication regarding the events taking place over the course of this week.
During the week of January 18th, our students will be taking their iReady Benchmark Assessments for math and reading. Please share with your children the importance of these assessments as we use them as part of a multiple measure in placement and to inform instruction.
Quarter 3 begins Monday, 2/1/21 so please have a conversation with your children regarding any missing materials that need to be turned in before the end of the quarter. Please check PowerSchool weekly to ensure that your children are being successful and up to date on assignments. This is also a great time to clean out binders and keep all items in safe storage until the end of the year.
Please mark your calendar to check PowerSchool on Thursday, 2/4/21 for Quarter 2 Report Card Grades and Comments. Please be sure to reach out to teachers regarding any academic, behavioral, or social concerns. You will receive paper copies of these report cards in the mail so please be on the lookout for these and let us know if you have any questions.
The 2021 school year will be a time where we will continue to foster perseverance, responsibility, integrity, dedication, and empathy, as we continue to grow as lifelong learners. Please be involved with what your children are doing with regard to technology and social media. Monitor their screen time and speak with your children about the dangers of using inappropriate language, creating fake accounts, and creating videos through social media. Children should never type something that they wouldn't say to someone in person. These "digital footprints" are forever linked to the choices that we all make. It is through open lines of communication that you will help to guide your children in making good choices. Please join with us in teaching that words matter and we should all be thoughtful of the impact that they have on others. We all work together to help guide our children and to let them know that they are supported and cared for and that this is a time for growth and reflection. This is our mission as educators!
May this year be one full of good health, happiness, opportunities and good choices!
Sincerely,
Travis W. McCarty
Principal