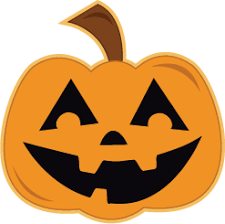 October 2020
Dear PVMS Families,
Autumn is upon us as we are finally getting a little rain, temperatures are changing, and leaves are falling.  Our Back to School Nights were a success and we hope you were able to get an idea of your child's year ahead.  If you would like to schedule a meeting with your child's teachers, please contact team leaders to set up a day that works for everyone.  These meetings must take place remotely. 
5th Grade Team Leader – Zoe Sousa – zsousa@pvcsd.org
6th Grade Team Leader – Jodi Stein – jstein@pvcsd.org
7th Grade Team Leader – Pat VanDevelde – pvandevelde@pvcsd.org
8th Grade Team Leader – Heather Miench – hmiench@pvcsd.org
We will be running clubs remotely this year.  Our advisors have been working on creative ways in order for this to happen.  We will be preparing club sign ups this month.   We always encourage students to expand their abilities in trying new things and this is a wonderful opportunity to do so.
Please note that students will be hearing from our Student Government advisors soon.  We will hold elections for our grade level positions.  We would like to see more involvement this year as any student may join the Student Council.  Student Government elected students will help to lead Student Council meetings, which will take place throughout the year.  With student advocacy and choice, we hope to continue to build a more involved student body and culture throughout our building.
Please check in with your child on a daily basis and go over Power School to ensure accountability and transparency regarding assignments and grades. All of our  teachers use Google Classroom and some use the Remind App to post assignments.  If you have any questions, please contact classroom teachers.
Some important dates to mark on your calendar this month:
October 9              Emergency Management Drill – Dismissal 15 minutes early –1:30PM
October 9               Mid Point Quarter 1
October 12              Columbus Day – School Closed
October 16              Grades/Comments Posted for Mid-Point Quarter 1 – 
                                    Check Power School
October 19 – 23        PTA Virtual Book Fair
October 26 – 30      Red Ribbon Week
October 29                End of Encore 1 for Grades 5&6
October 30                Start of Encore 2 for Grades 5&6
October 29 & 30      Halloween – Students may dress up (no full face masks – students  
                                   must wear masks for COVID-19 health reasons, weapons, or 
                                     face paint)
The midpoint of quarter 1 will be Friday, October 9th.  Please log-on to PowerSchool on October 16th for comments from your child's teachers regarding the first 5 weeks of school.  Please contact your child's teacher with any questions or concerns.
Our students and staff are second to none.  We appreciate everyone following our new practices!  Students and staff have been wearing their masks, abiding by social distancing, and following our traffic signage within the building.  Please continue to talk with your children to see how they are doing.  It is through these relationships that we continue to inform and reflect.   Both our hybrid and remote learners have been working hard at staying engaged.  Remind your children that their camera should be on at all times, that they should be the only ones on camera, and that the code of conduct applies to all that they do.  We are navigating this new learning model and will continue to adapt to the changing times.  Please remember to contact the Middle School if you have any questions.   We hope to continue to work hard in partnering with you in helping to develop life-long learners.
Sincerely,
Travis W. McCarty and Dr. Letitia Payne