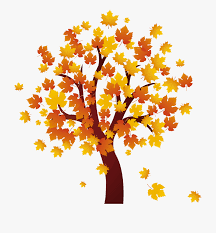 Dear Parents and Guardians,
Autumn is upon us as temperatures are changing and leaves are falling.  Our Back to School Nights were a success and we hope you were able to get an idea of your child's day and year ahead.  If you would like to discuss your child or children further, please contact team leaders to set up a day that works for everyone.
The majority of our clubs are underway, check our daily communication regarding listings and schedule updates in the event that a club is changed.  With 27 clubs to choose from, your child can pick from a variety of activities that will keep them involved.  We will have morning clubs (parent drop-off only) and afternoon clubs as well.
Student Government speeches went well.  We would like to see more involvement this year as any student may join Student Council.  Student Government elected students will help to lead Student Council meetings, which will take place throughout the year.  With student advocacy and choice, we hope to continue to build a more involved student body and culture throughout our building.
Please check your child's assignment pad on a daily basis and Power School to ensure accountability and transparency regarding assignments and grades.  Many teachers also use Google Classroom and the Remind App to post assignments.  If you have any questions, please contact classroom teachers.
Some important dates to mark on your calendar this month:
October 4        Emergency Management Drill – Dismissal 15 minutes early –2:23PM
October 4         Mid Point Quarter 1
October 7         School Pictures – MS Gym – 10:00AM – 1:15PM
October 9         Yom Kippur – School Closed
October 10       Gr. 8 Washington DC trip – Parent Info. Mtg.  6:00 – 7:00PM Dining Hall
October 11       Student of the Month Breakfast
October 11        Flu Clinic – 12:00 – 2:00PM – Permission slips handed in by Oct. 7th.
October 11        Grades/Comments Posted for Mid-Pont Quarter 1 – Check Power School
October 14        Columbus Day – School Closed
October 23 – 31 Red Ribbon Week
October 22       5th & 6th Grade Parent Math Night – 6:00 – 7:00PM PVMS ALL Room
October 30        MS Halloween Bash  – 5:00 – 7:00PM PVMS Dining Hall/Gymnasium
October 31      Halloween – Students may dress up (no masks, weapons, or face paint)
The midpoint of quarter 1 will be Friday, October 4th.  Please log-on to Power School on October 11th for comments from your child's teachers regarding the first 5 weeks of school.  Please contact your child's teacher with any questions or concerns.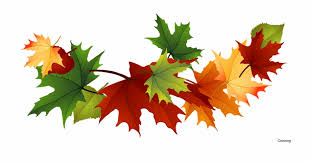 Our School Pictures will take place October 7th during your child's lunch periods.  Please note that picture order forms will be completed online this year with around 40 backgrounds to choose from. If your child is unable to take pictures for any reason or if your pictures were not just right, we will have a picture retake day on Wednesday, November 13th.
Mark your calendars for our annual Halloween Bash that will take place Thursday, October 30th from 5:00 – 7:00PM as we look forward to a great turnout!
Please remember to contact the Middle School if you have any questions.   We hope to continue to work hard in partnering with you in helping to develop life-long learners.
Sincerely,
Mr. McCarty