Dear PVMS Families,
Our April showers have brought May flowers and your children have just started the beginning of the fourth quarter.  It looks like our weather is warming up and we will finally see more sunny days than rainy days.  In an effort to help us all have a meaningful May and a positive mindset, please take a look at the following calendar as little acts of kindness help to foster the good in everyone.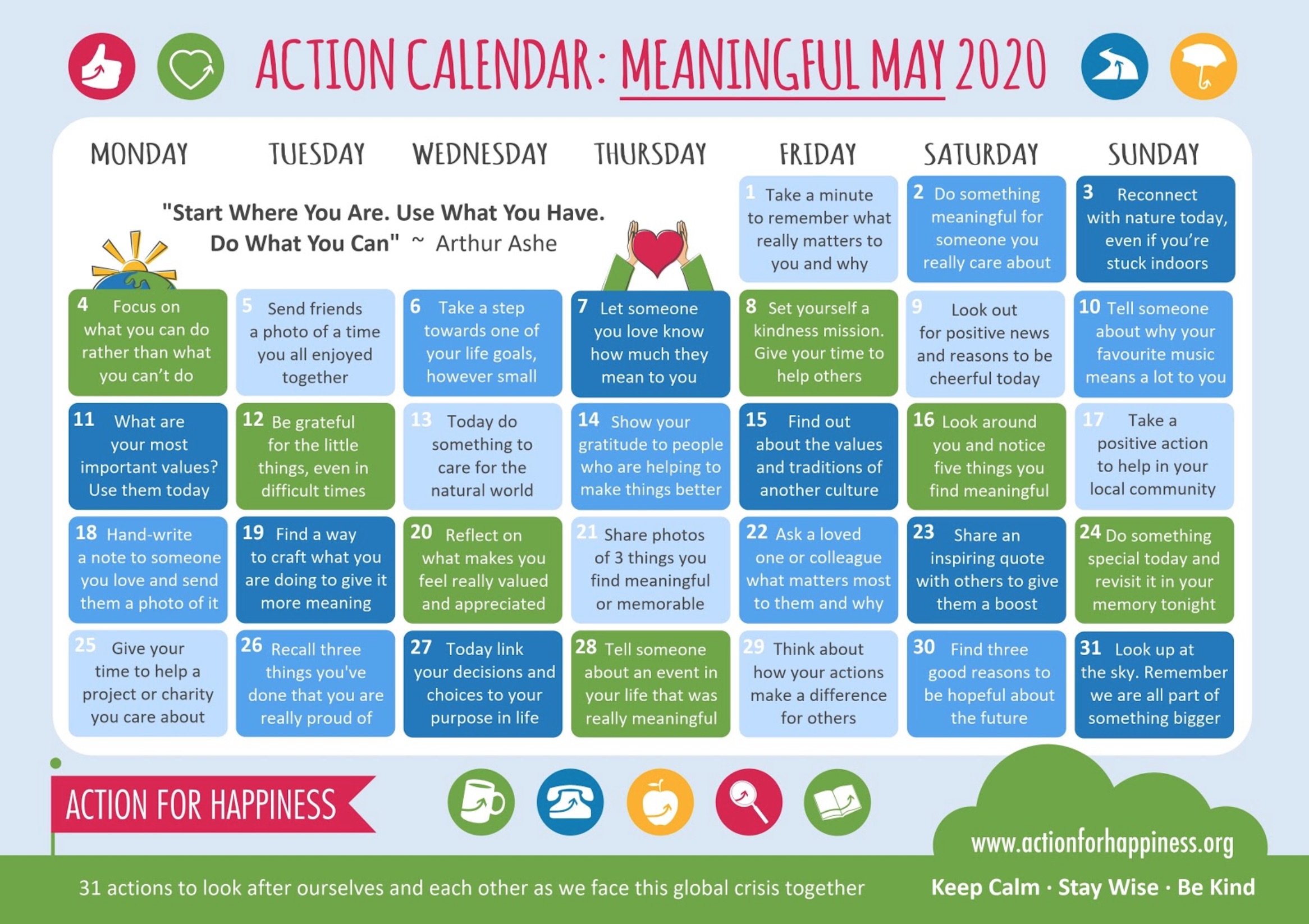 Grading
During the fourth quarter our staff will be using a (P) for pass or an (I) for incomplete along with comments.  Please note that Powerschool will be updated along the way to provide feedback and progress for the duration of the fourth quarter.  Our Regents courses (Algebra I and Earth Science) and LOTE courses (Mandarin Chinese and Spanish) will be assessed differently and aligned to our high school.  These will be assessed numerically overall for the entire ten weeks of the fourth quarter.  Final exams, Regents exams, and NYS assessments are cancelled.  The 2019-2020 school year will have student's first and second quarter averaged for their overall final average for the year.  Those students that take classes aligned to the high school (Algebra I, Earth Science, Mandarin Chinese and Spanish) will have these averages counted for the third and fourth quarters and these will count toward the overall final average for the year as well.  We will not be having honor roll or high honor roll recognition for the third or fourth quarter.
Events
The eighth grade trip to Washington D.C. that was to take place from May 6th – 8th has been cancelled.  Families received a communication and should expect a full refund with exception of the initial sign up fee.  We appreciate your patience and know that Worldstrides will do their best to accommodate all families. 
In an effort to acknowledge our eighth graders' progress, we will be collecting National Junior Honor Society packets on Monday, May11th from 11:00AM – 12:00PM in the main lobby of the Putnam Valley High School.  There are twenty-three candidates and our committee looks forward to reviewing these materials.  These students exemplify: Scholarship, Leadership, Service, Character, and Citizenship.  We look forward to sharing the names of those students who achieve this milestone in their academic career.  Inductees will be notified by Tuesday, May 26th.  Please contact Mrs. Conlin (pconlin@pvcsd.org) if you have any questions or need to make alternate arrangements.
Although many of our end of year events are on hold, we will be doing our best to put together a culminating video for our Eighth Grade Moving Up Ceremony.  In abiding by social distancing recommendations, this will be a way for students to come together and look back at the video for many years to come.  Families will be notified of the directions for participation so that we can recognize all eighth graders.
Mark Your Calendar
Thursday, May 21st  – Midpoint of the 4th Quarter – Please check Power School on
Friday, May 29th for updated grades and comments.  Contact your child's teacher if you have any concerns.
We know that all families have been impacted by this pandemic and that it is a difficult time.  Know that there are many resources available to you through our website.  We look forward to more communication from Governor Cuomo this month so that we can better plan for the end of the school year.  Please continue to partner with us in keeping our children academically focused and reach out to the Middle School if you have any questions.  Be safe and stay healthy as we look forward to seeing your children soon.
Thank You,
Travis W. McCarty
Principal