Dear PVMS Families,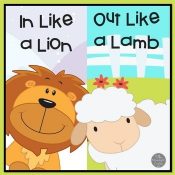 The month of February flew by even with an extra day for the leap year and now we welcome in March!  The month of March comes in like a lion and out like a lamb.  Winter is still here for a few more weeks and it will be interesting to see if we finally get some snow. It has been predicted that we will get an early spring and we will certainly enjoy warmer weather as the first full day of spring arrives on March 20th.
March is Music in Our Schools Month and Women's History Month – We will be addressing both during our advisory periods.  The 2020 Women's History Month theme is "Valiant Women of the Vote." The theme honors "the brave women who fought to win suffrage rights for women, and for the women who continue to fight for the voting rights of others."  We have bulletin boards on the first floor for both Women's History Month and Music in Our Schools Month and there are activities planned regarding these topics.
We continue to foster Tiger P.R.I.D.E. at PVMS.  Through perseverance, responsibility, integrity, dedication, and empathy, we continue to grow as life long learners.  In March, we're looking for students who consistently demonstrate empathy to be our Student of the Month recipients.  How will our students show their PVMS P.R.I.D.E.?
The middle years are a very changing time and some children feel the need to fit in and may say things without thinking through the situation.  Please speak with your children with regard to acceptable language.  It doesn't matter if certain words are used in rap songs, on TV, or on-line.  Racial slurs, religious bias, and poor language will not be tolerated.  When students share that they were influenced or they didn't know better, it is difficult to believe.  We all make mistakes and it is important to learn from them and to grow and become more educated.  We have been working on this acceptance and equity for many years.  In fact, our book Misfits by James Howe has focused on this the entire year.  We ask that you review the code of conduct with your children so that everyone knows what is appropriate and consequences that may be involved.  Our focus will continue to be on making good choices and I am hopeful that everyone can be thoughtful before they speak.
With NYS ELA testing taking place this month, it is imperative to encourage children to demonstrate what they have learned this year and to put forth amazing effort.  These assessments indicate student progress.  Please help us set the tone that hard work matters.  Putnam Valley is a special place with hard working teachers and students; we can show this by applying what we know on these assessments by exhibiting growth and achievement.
Some of the changes that have had a positive impact on these assessments are:
Fewer test sessions and questions
Greater teacher involvement in writing assessment questions
Faster results for teachers
Untimed tests
I want to wish all of our children the best as they build their confidence in addressing state standards and showing off what they have learned!
Key Dates – Mark Your Calendar
Encore 4 will begin on Thursday, March 5th.  Please review your child's schedule and ensure that they know where they are going.  They can always stop by the Main Office and we will let them know if they are unsure.
Friday, March 6th is the midpoint of the 3rd quarter.  Please look for updated comments on Power School for Thursday, March 12th.  After reviewing your child's progress, please contact their classroom teacher(s) with any questions or concerns.
Daylight Savings Time is Sunday, March 8th.  Don't forget to turn your clocks ahead one hour.
We will have a Superintendent's Conference Day on Friday, March 13th.  This is a time where teachers will be involved in professional development and students will not have school.  Please ensure that your children have supervision for this day.
This years' musical "The Addams Family" will be showing on Friday, March 13th and Saturday, March 14th at 7:00 p.m. on our very own Middle School Stage.  Please come out and support our crew and cast members!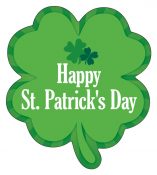 Happy St. Patrick's Day – March 17th
New York State ELA Assessments will take place on Thursday, March 26th and Friday, March 27th.  This is a great opportunity for students to apply what they have learned and to show off their knowledge.  Those students refusing these assessments will take part in review work prepared by teachers and/or read in order to have formative feedback.  All students are to bring independent reading books and sharpened #2 pencils during these days as well.
Partnership Through Communication
With all of the events occurring in the world around us, I want to remind you to open up the line of communication with your children.  Speak with them on a daily basis and ask:
Who did you sit with at lunch?
What was your favorite part of the day?
What questions did you ask your teacher?
Did you say good morning to your principal?
What are your goals and aspirations?
What events going on around the world do you have questions about?
When having these conversations we form relationships.  When tough situations occur, our children will communicate and look for advice.  We continue to stress that you share information with school personnel that will help our school community.  If children see something, please remind them to say something.  Our school is a safe place where we focus on not only academics, but also the social and emotional wellbeing of all children.  If you have any questions please remember to call the Middle School and we will get you the information you need.
We look forward to a momentous March as our students continue to grow.
Sincerely,
Travis W. McCarty
Principal